Structures of Life ...XIII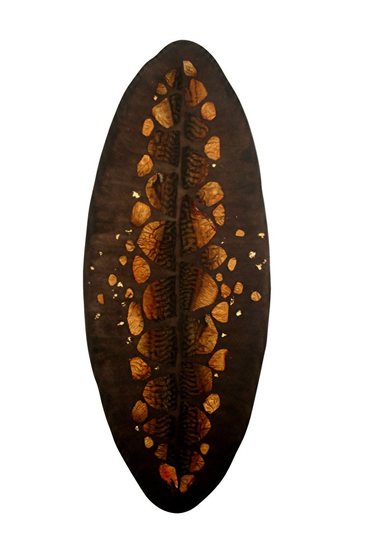 68 x 27 x 1 cm, © 2017, verkocht
Tweedimensionaal | Schilderkunst | Mixed Media | Op doek
Have you ever, like me, admired the silver glow of a fish skin? When you smoke mackerel, their skin turns more to gold; reason for me to use it together with some gold leaf in this canvas.. This piece won special merits at the Light space & Time 'Patterns' Art Exhibition It has been sold to a collector in Rotterdam.